We Are Proud To Announce And Congratulate Our CEO And Founder On Her Appointment As Ambassador To The WBEC - FL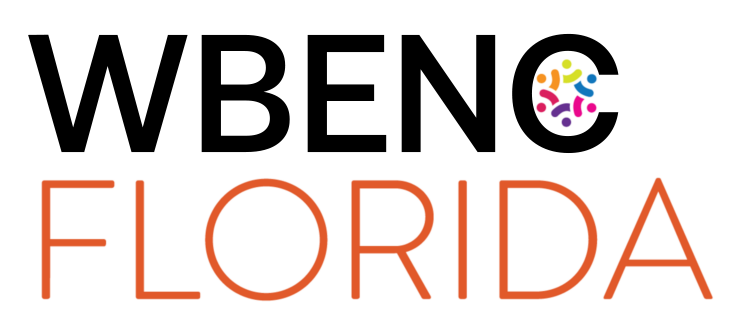 We have the honor to announce that OES Global Inc. has been awarded 2022 National Women's Business Enterprise Certification
Melissa Schechter, founder and CEO of OES Global, Inc., has been named a 2022 Ambassador for the Women's Business Enterprise Council (WBEC) of Florida.
OES Global owns and manages a portfolio of companies and brands which includes: Traffic Cones For Less, Hydration Depot, Sanitizers Plus, Absorbents For Less, and SD2kValet.com. Combined, the companies have experienced 100% growth in the last two years despite the financial and supply chain strains experienced by many companies due to the COVID-19 pandemic.
The WBEC of Florida provides strategic tools, a like-minded community, and personalized coaching for Florida's female entrepreneurs. It also offers an opportunity for their companies to earn national woman-owned business certification.
OES Global wasn't Schechter's first venture into business. In her early 30s, she sold her industrial first aid supply service startup to Cintas, a Fortune 500 company. Her past also includes a "few less than successful businesses," which she freely admits.
"I am passionate about empowering women and showing the results of my can-do attitude, of always pushing forward and upward," Schechter says. "I feel my story and success can help women who are at the beginning of their journey see that success is possible, even when it seems so far away. I think it also could help those who may have hit a roadblock and may be thinking of giving up. I have experienced both, and I would love to share my experience of perseverance and victory with others through the WBEC."
This mix of determination and success is what the WBEC of Florida recognizes and believes will make her an asset as an Ambassador for WBEC of Florida.
"We are thrilled to have Melissa as an Ambassador for WBEC of Florida," says Johanna Sanchez, WBEC of Florida's Tampa Bay regional, outreach, and marketing director. "Learning about her successful ventures, her prior setbacks and challenges, and her ability to refocus and find success will serve as a great motivator for women throughout Florida, especially those who may be wondering if they are on the right path."
More About Melissa Schechter
Florida Secretary of State Ken Detzner appointed Schechter in 2012 to serve on the executive committee of the Friends of Florida History, a 501 (c) 3 organization managed by the Florida State Department. She has been reappointed to serve on the committee for 2022. She was also selected to serve as liaison of the Florida Department of State for Viva Florida 500. In addition, Schechter served for 20-plus years in various board and chairperson capacities for the Vizcaya Museum and Gardens in Miami. A graduate of FIU School of Hospitality, she loves history, dogs, great food, and growing her business.
About WBEC of Florida
For nearly 30 years, the Women's Business Economic Council (WBEC) of Florida has served hundreds of woman-owned businesses by providing guidance and connections for their owners. WBEC provides strategic tools, a like-minded community, and personalized coaching for Florida's female entrepreneurs. The organization is a regional partner of the Women's Business Enterprise National Council (WBENC). Through WBEC of Florida, members can earn their WBENC certification as a woman-owned business. For more information, visit WBEC of Florida.